Introducing the ApollyCon 2023 Lineup!
August 7, 2021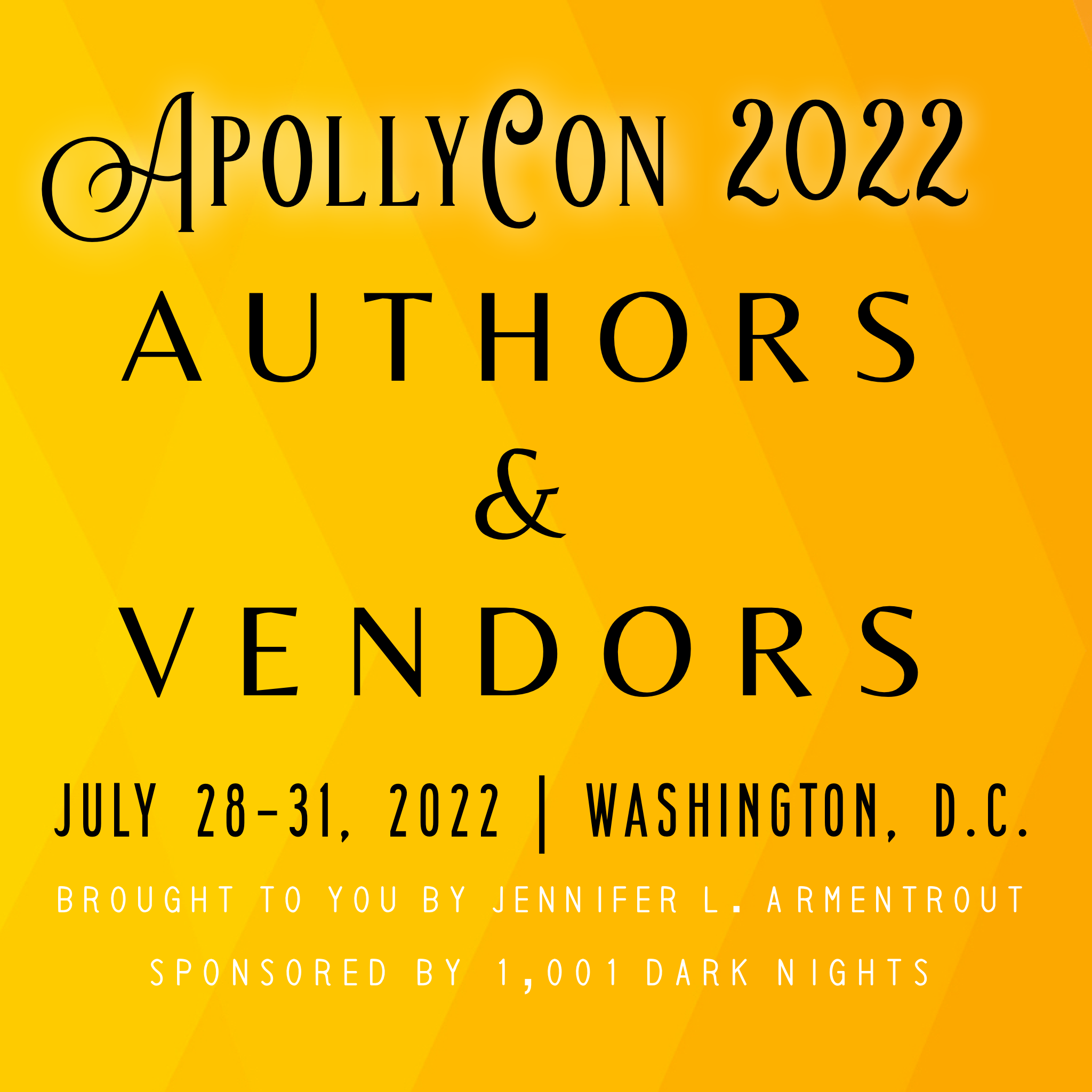 In case you missed it, ApollyCon 2023 will take place April 27 – 30, 2023 in Washington, D.C.!
Below you'll find the first wave of our announcements: AUTHOR + VENDOR LINEUPS! *throws confetti*
COVID-19 Protocol + Masking Policy
The health and safety of our ApollyCon guests + staff is our top priority.
Due to the COVID-19 pandemic (and subsequent variants), we will be regularly monitoring CDC + WHO guidance for our event. If needed, we will be requiring attendees to wear masks within all event spaces during the entire duration of our programming/events (including registration) in an effort to prevent the spread of the virus.
If a masking policy is in place for our event, we will communicate this via email, our website, social media pages, as well as with posted signage onsite. Additionally, we will refuse entry/access to any person(s) ages 2 and up not wearing a mask/face covering entering and/or within the event spaces should this policy be in place. Note: Masks/face coverings should cover the wearer's nose and mouth.
APOLLYCON 2023 AUTHOR + VENDOR LINEUPS
*NOTE: OUR LINEUPS ARE SUBJECT TO CHANGE(S) AT ANY TIME, BUT WE WILL REGULARLY UPDATE OUR LINEUP PAGES (LINKED BELOW)
YOU CAN SEE OUR AUTHOR LINEUP HERE!
AND A BIG WELCOME TO OUR SPECIAL GUEST AUTHOR: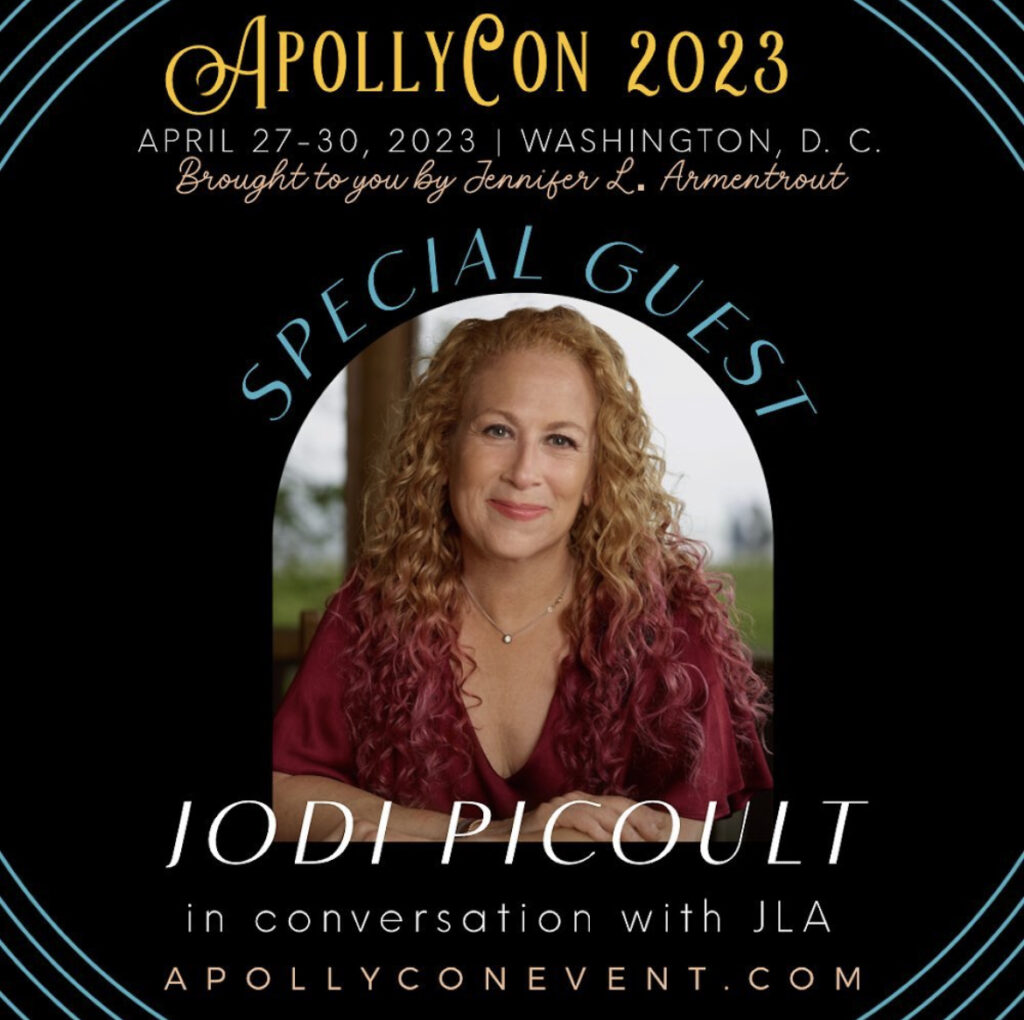 2023 APOLLYCON VENDORS
Go to our Vendors page here to find links to each: https://jenniferlarmentrout.com/apollycon/vendors/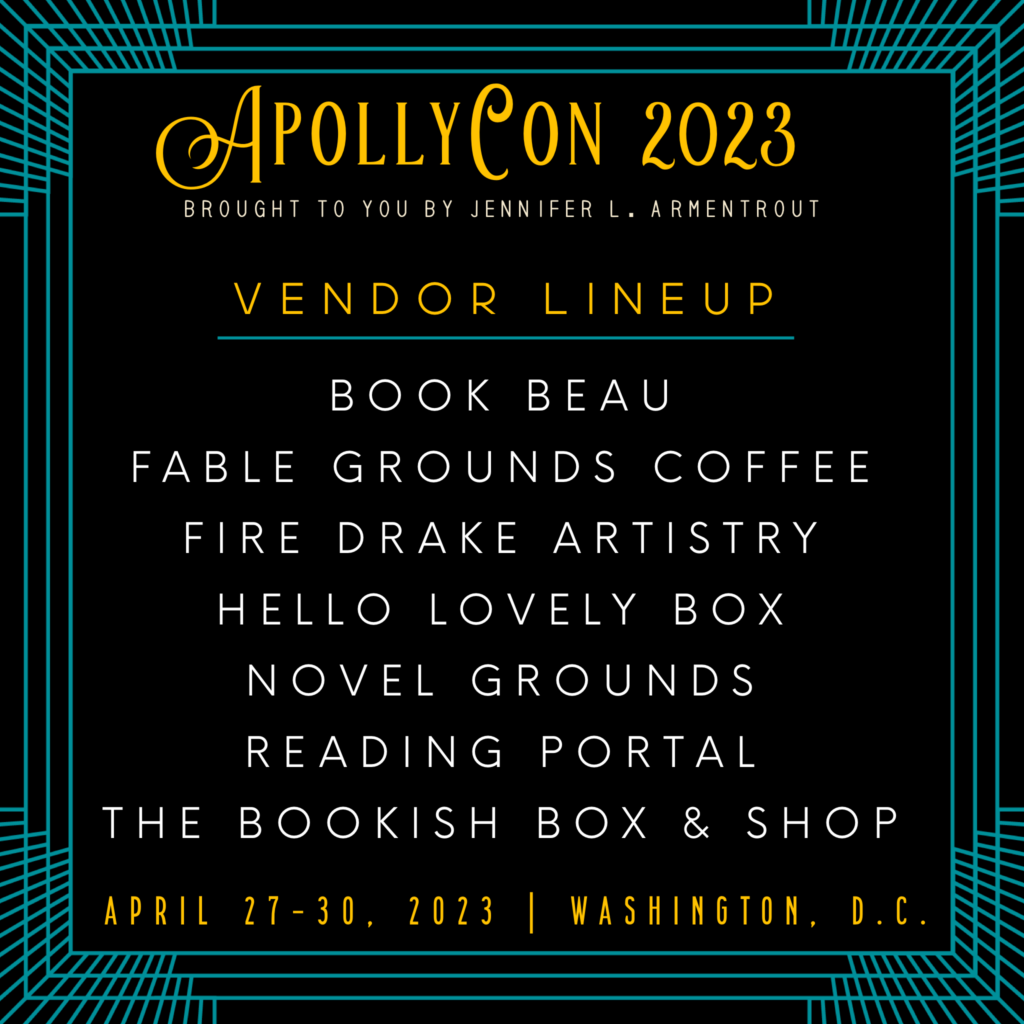 TICKETS ARE ON SALE AUGUST 21, 2022 AT 1 PM ET!
MORE PROGRAMMING  INFORMATION COMING SOON!