ApollyCon 2023 CART POLICY UPDATE!
March 17, 2023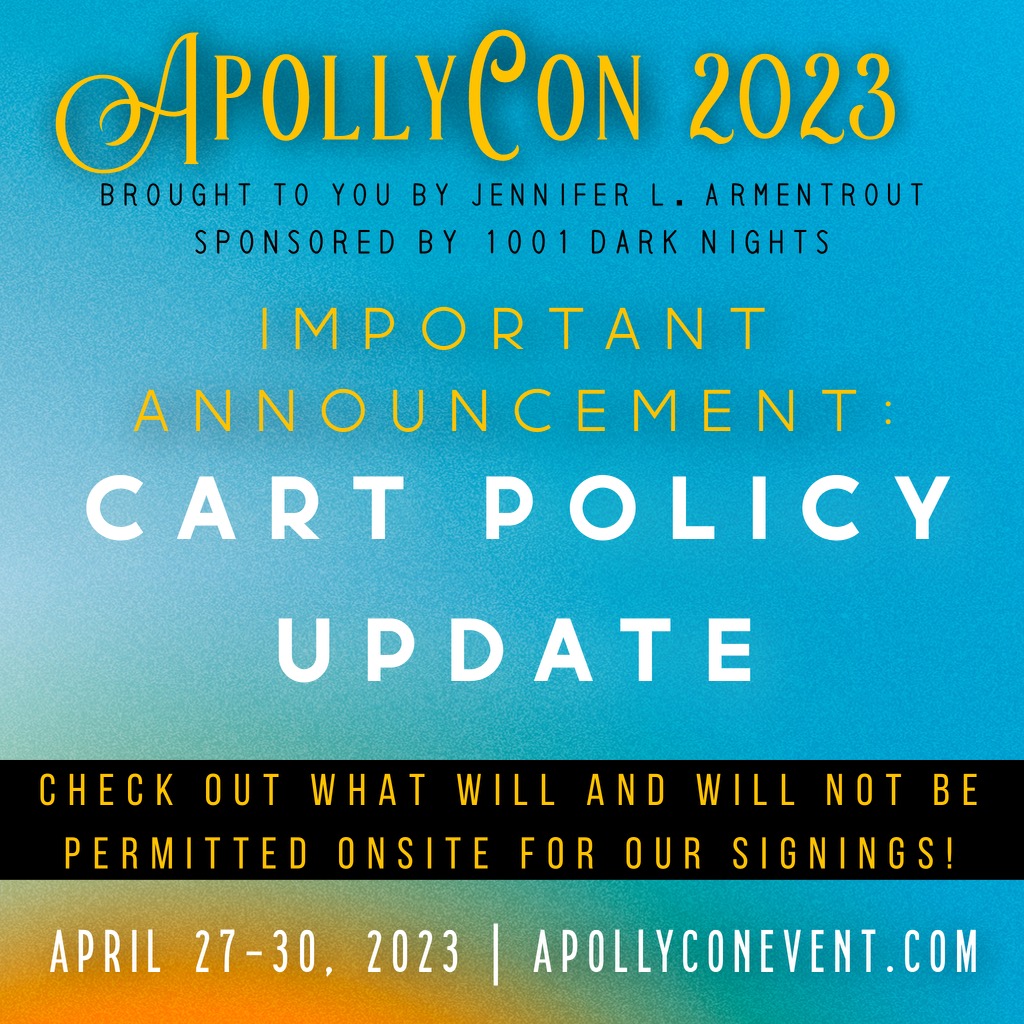 It's finally time: CART TIME!
After many years of not being able to accommodate wheeled carts during our signings, we are very excited to share that attendees can now use CARTS! 
Unfortunately, this also means that we will not be offering a bag check for ApollyCon 2023 and beyond.
---
— BUT BEFORE YOU PACK YOUR BAGS, READ BELOW —
We will only be permitting upright, top-loading bags/carts.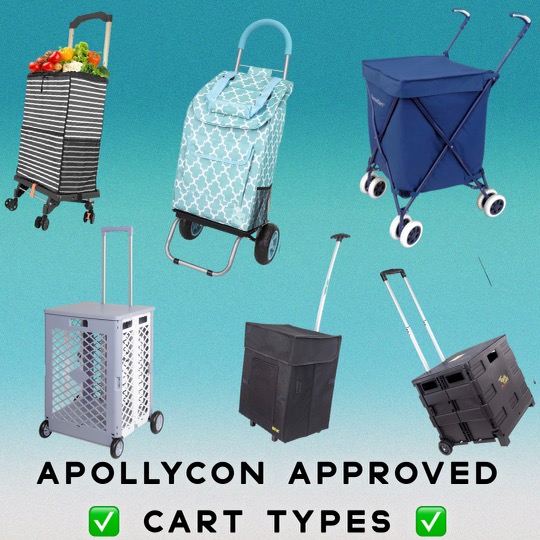 Here are some direct links to approved carts, most of which are collapsible/portable: 
https://amzn.to/3FzdkGl
https://amzn.to/42pgZQT
https://amzn.to/3n20SZe
https://amzn.to/3JqWMS3
https://amzn.to/3lnUwTr
https://amzn.to/40dZ9OL
This means that any suitcases, rolling duffles, library/TBR carts, flatbed carts/wagons will NOT be permitted. Think of it this way: if you have to lay your bag down flat to open it, it is not approved. The reason for this is to prevent "traffic jams" in lines, or having anyone blocking walkways, tables, or lines.
**NOTE: Exceptions will be made for attendees with accessibility concerns, so if this applies to you, please reach out to our team via email at info@apollyconevent.com and use "[ApollyCon 2023 – Special Needs/Cart]" in the subject line. <– Please do so before April 10th to ensure we are able to best accommodate you!
Additionally, because our ticketed attendees may at times need to use escalators, wagons, and oversized wheeled carts will not be safe to tote on the moving walkways/stairs.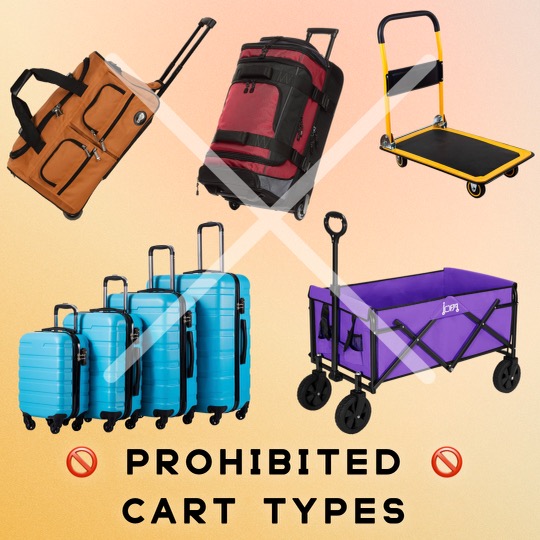 ---
Our cart policy will be enforced onsite during our signing events, and any attendees who with a prohibited cart type will be asked to find a space outside of the signing room to store, or "park"their cart for the duration of the signing.
Note: the ApollyCon event staff will not be responsible for any carts, bags, wagons, etc that are left unattended.
As always, if you have any questions, or concerns, you can always reach out to our team via email at info@apollyconevent.com!