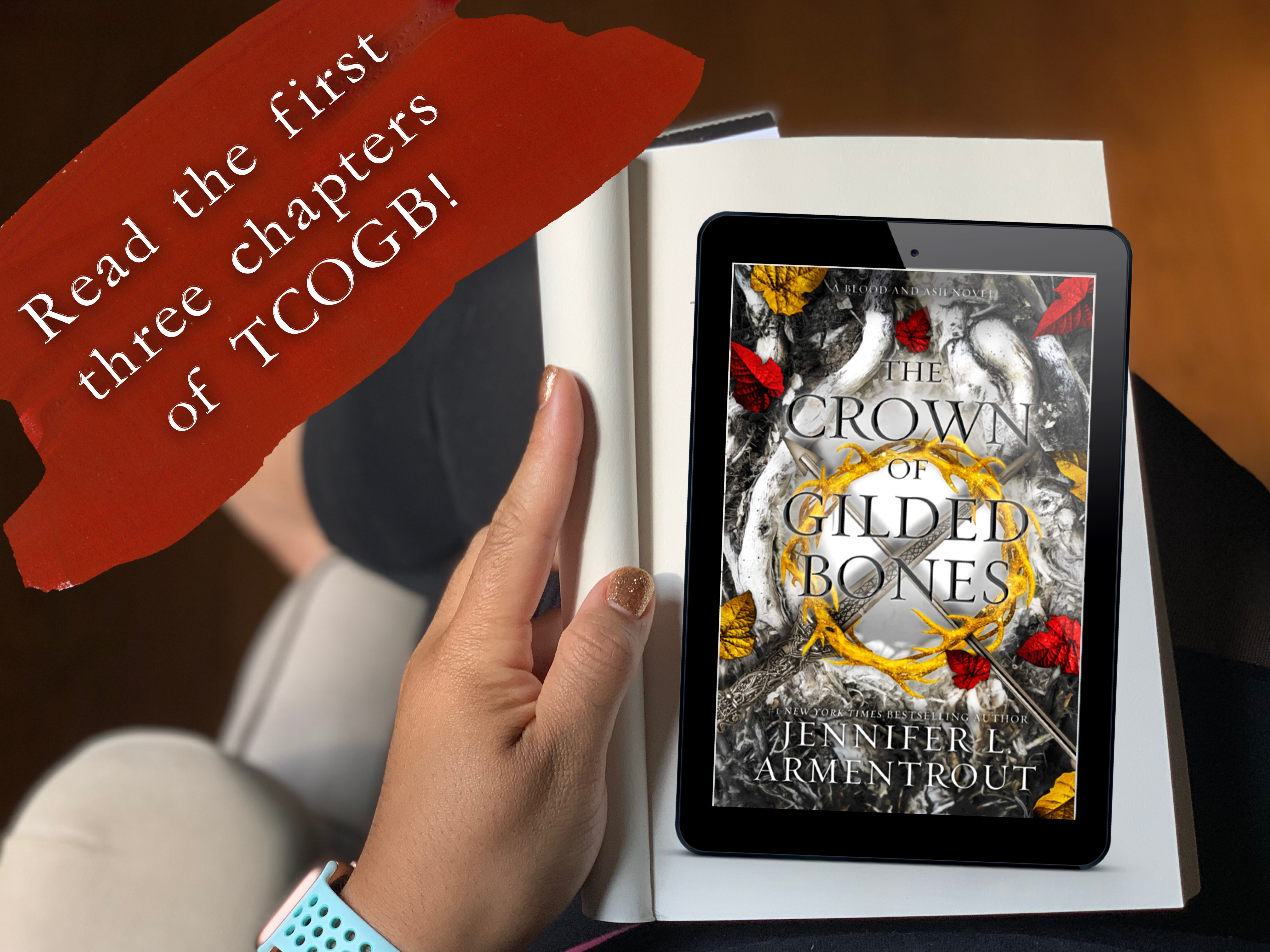 We're officially 30 days away from the release of THE CROWN OF GILDED BONES!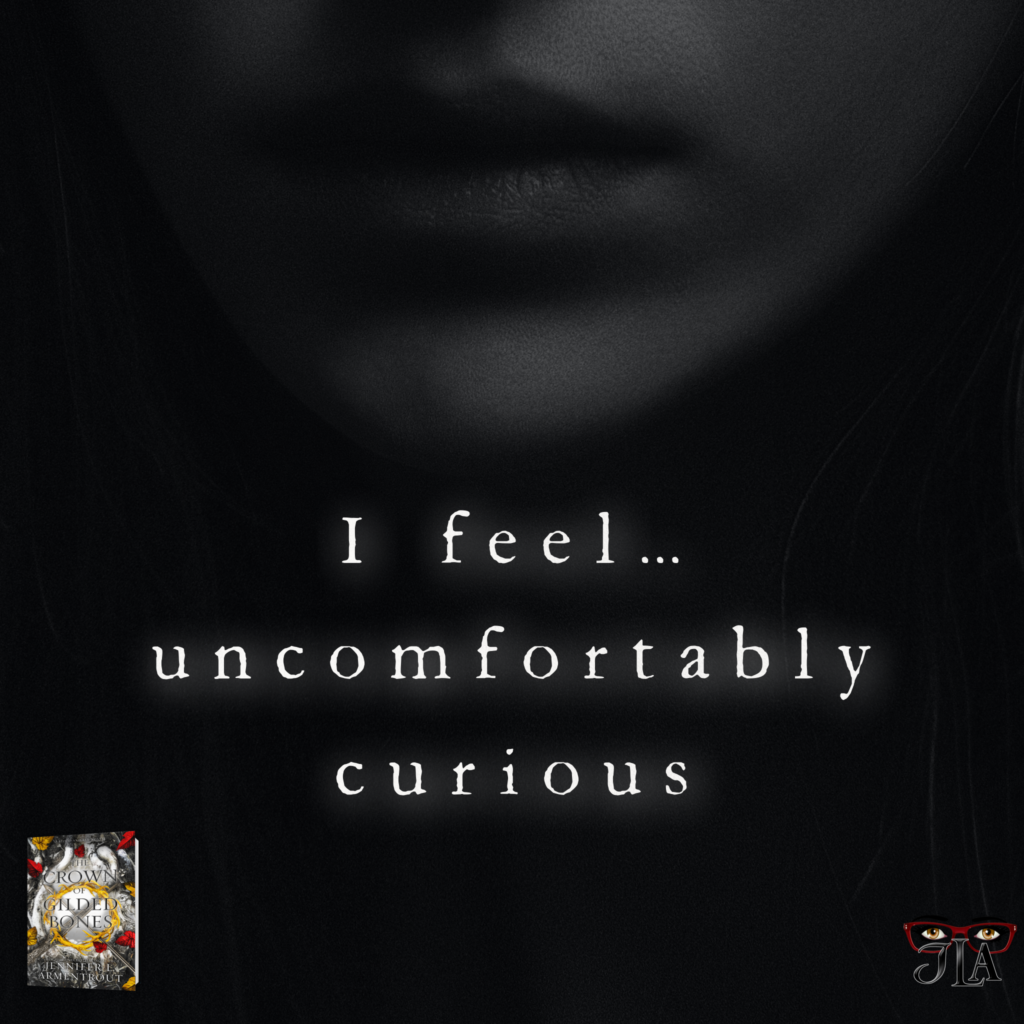 To celebrate our countdown to book THREE of the Blood and Ash series, I wanted to share the first THREE chapters to help hold you over until release day on April 20th.
Ready to dive in?
Click the image below (or use the link beneath it)!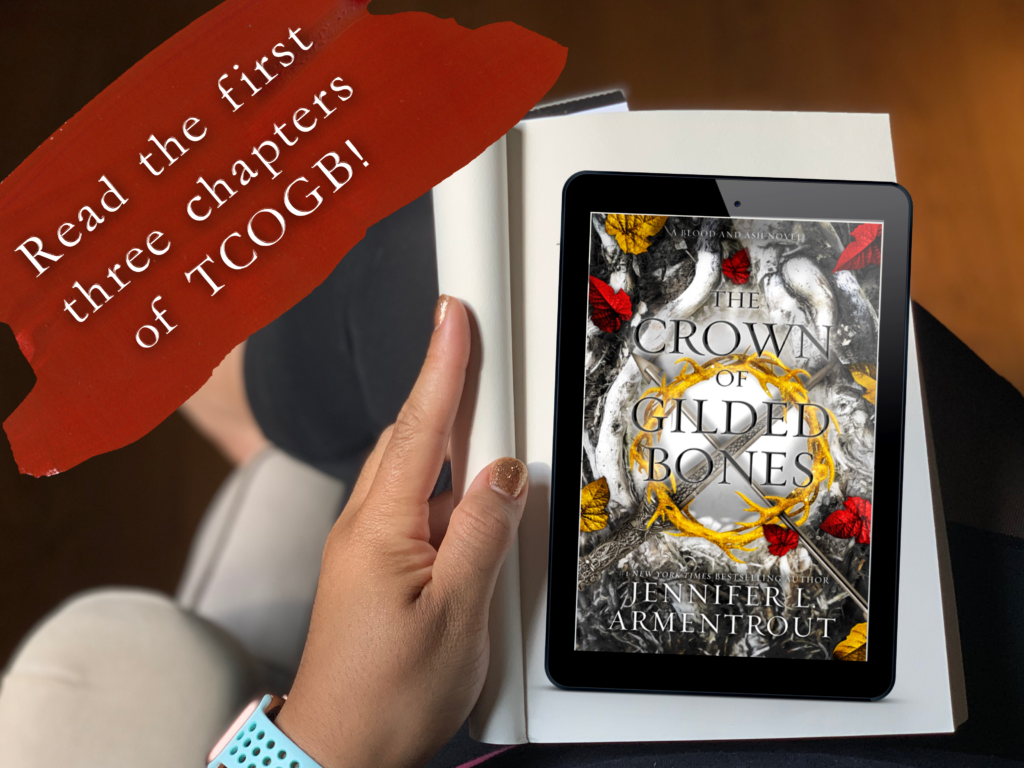 https://dl.bookfunnel.com/airxsgidf0
---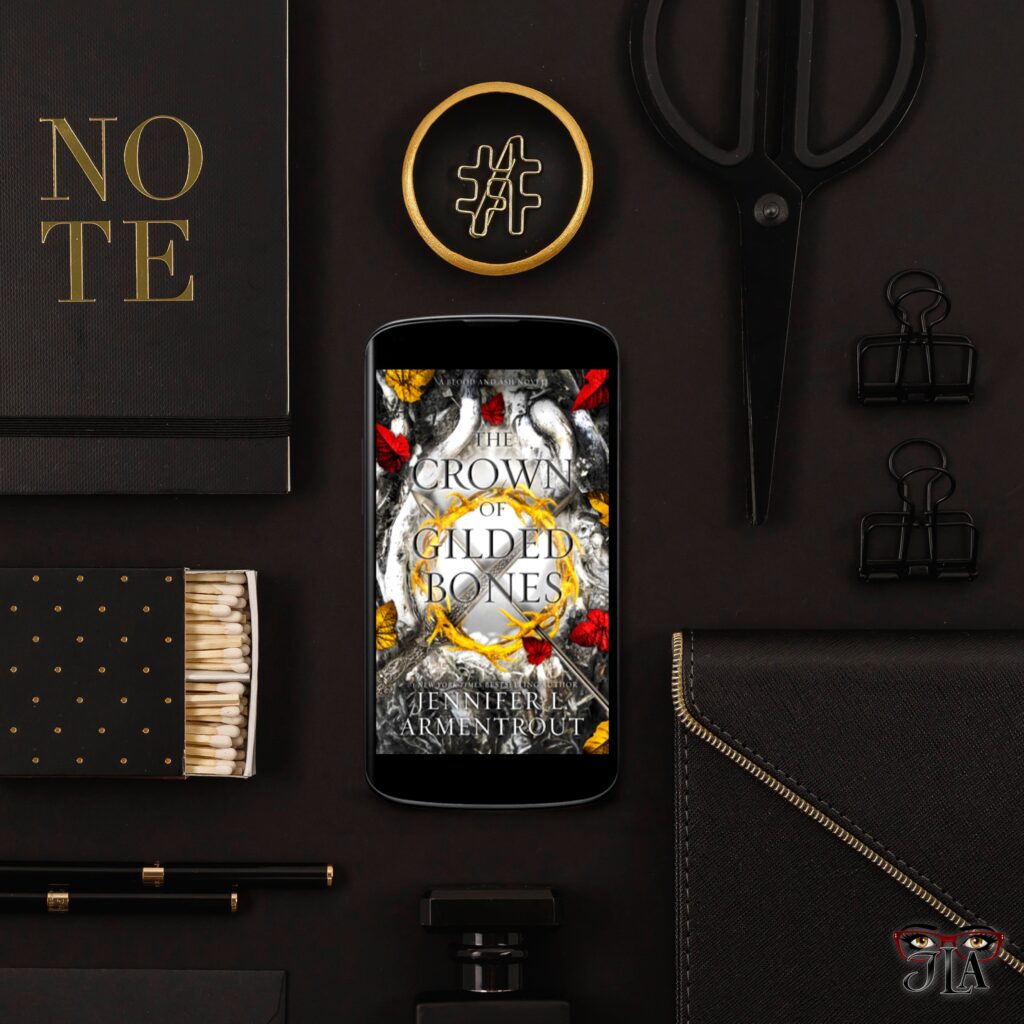 ABOUT THE CROWN OF GILDED BONES (Blood and Ash, #3):
Bow Before Your Queen Or Bleed Before Her…
From #1 New York Times bestselling author Jennifer L. Armentrout comes book three in her Blood and Ash series.
She's been the victim and the survivor… 
Poppy never dreamed she would find the love she's found with Prince Casteel. She wants to revel in her happiness but first they must free his brother and find hers. It's a dangerous mission and one with far-reaching consequences neither dreamed of. Because Poppy is the Chosen, the Blessed. The true ruler of Atlantia. She carries the blood of the King of Gods within her. By right the crown and the kingdom are hers.
The enemy and the warrior…  
Poppy has only ever wanted to control her own life, not the lives of others, but now she must choose to either forsake her birthright or seize the gilded crown and become the Queen of Flesh and Fire. But as the kingdoms' dark sins and blood-drenched secrets finally unravel, a long-forgotten power rises to pose a genuine threat. And they will stop at nothing to ensure that the crown never sits upon Poppy's head.
A lover and heartmate…
But the greatest threat to them and to Atlantia is what awaits in the far west, where the Queen of Blood and Ash has her own plans, ones she has waited hundreds of years to carry out. Poppy and Casteel must consider the impossible—travel to the Lands of the Gods and wake the King himself. And as shocking secrets and the harshest betrayals come to light, and enemies emerge to threaten everything Poppy and Casteel have fought for, they will discover just how far they are willing to go for their people—and each other.
And now she will become Queen…
PREORDER YOUR COPY TODAY!
PREORDER OFFER (all formats count toward the preorder offer)
**Note to International readers: The print preorder for TCOGB may not be available for preorder prior to release day in your country's Amazon online store, but should be available worldwide on, or shortly after April 20, 2021!