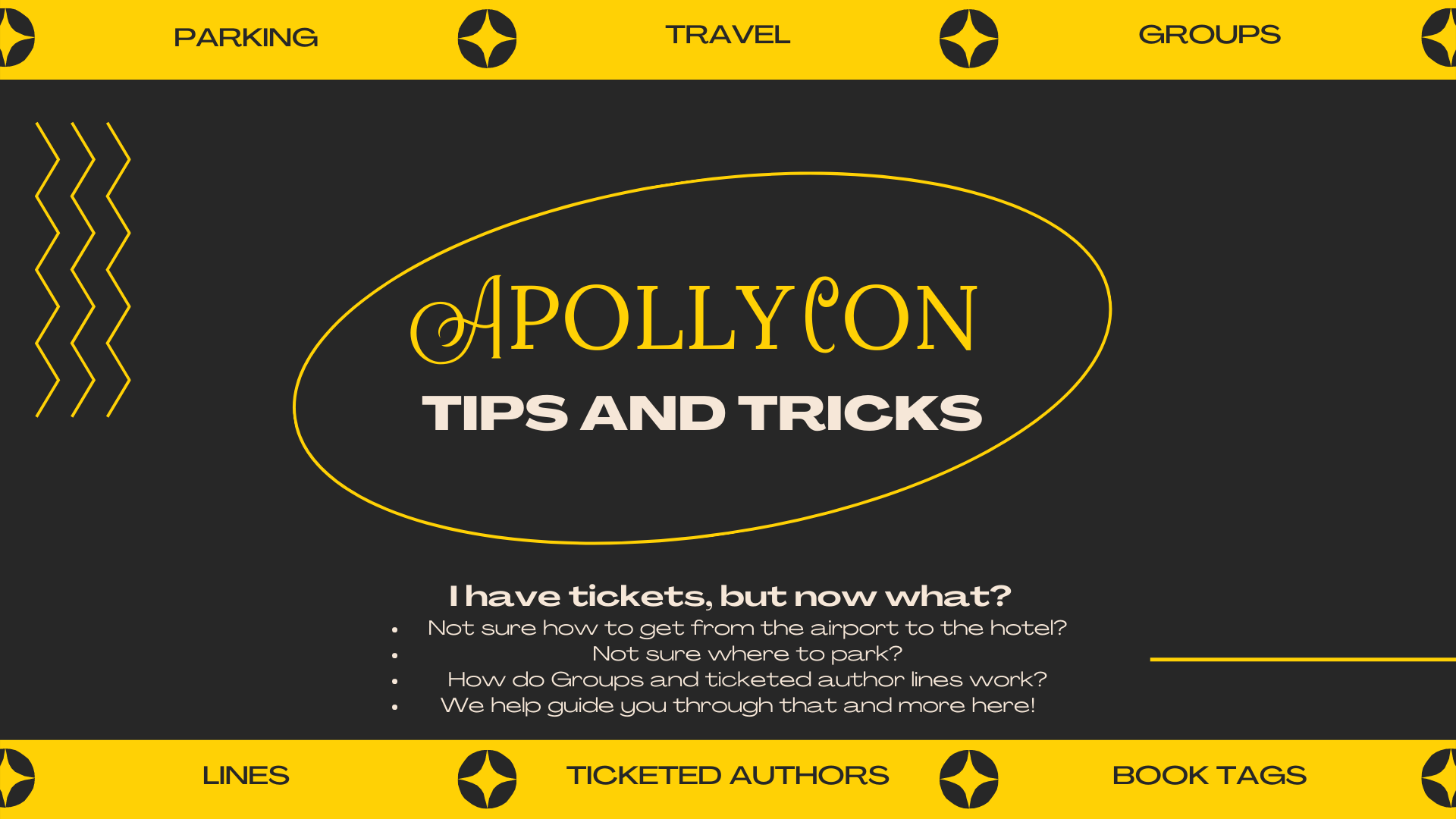 Planning to attend ApollyCon 2023? 
Check out our ApollyCon event guide created by our Guest Services Coordinator, Malissa, below!
You can also view and download this PDF here. 
As a reminder, please refer to our ApollyInfo page HERE for the most up-to-date information (like our event lineups, seating chart table assignments, etc)!