December 16, 2020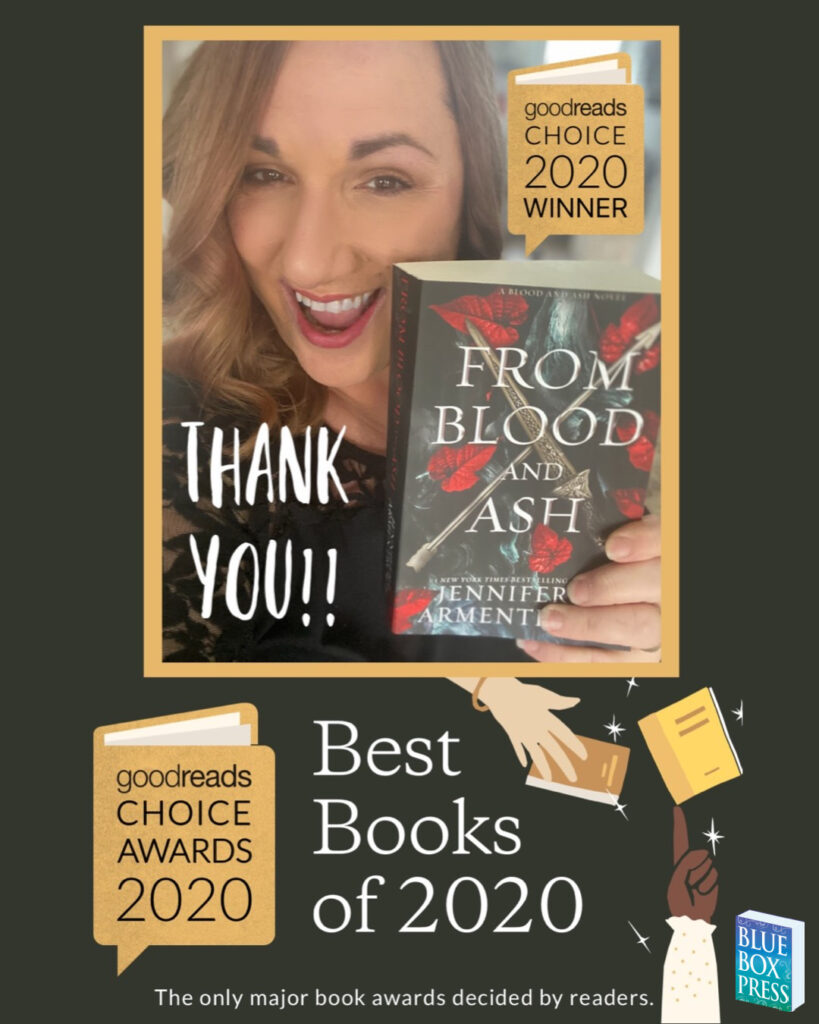 When I was told From Blood and Ash won the 2020 Goodreads Choice Awards for Best Romance, I honestly couldn't believe it.
To be nominated among so many amazing books was an honor within itself.  From Blood and Ash was a book that took nearly four years for me to work up the nerve, sit down and write, and I've been overwhelmed and thrilled by the readership and support Poppy, Hawke, and crew have found.
Thank you Goodreads, everyone who voted, and Blue Box Press for being an amazing, supportive publisher.
Thank you. Thank you. Thank you.
To see the full list of winners and nominees (who are all amazing), go here.